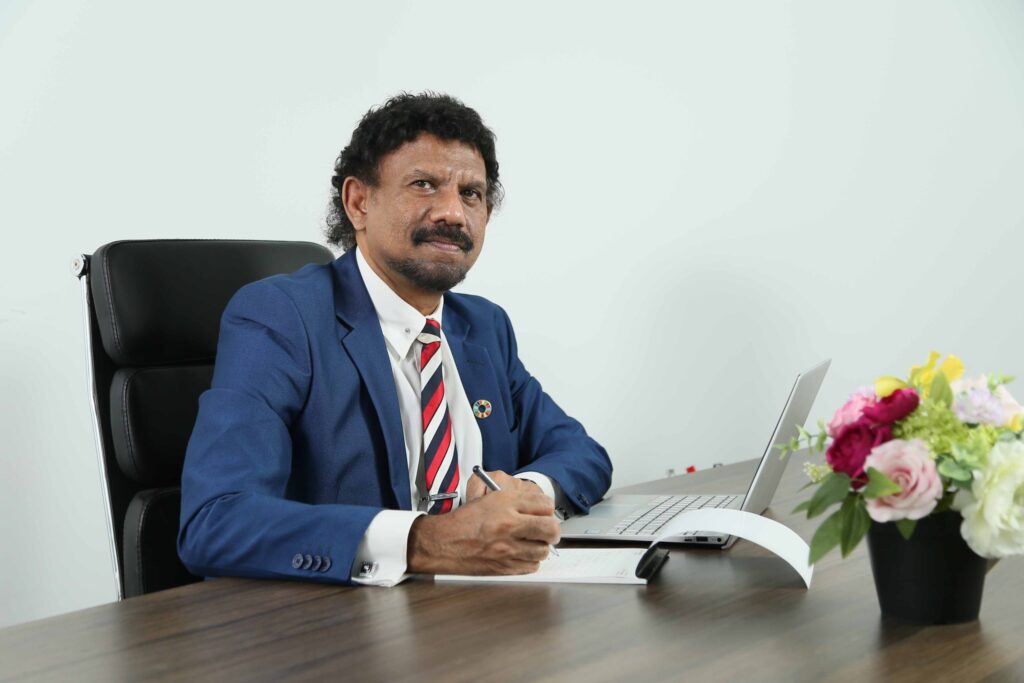 Mr Nizardeen Kumardeen (CDCS & CTFC)
Mr Nizardeen is the Chief Excecutive Officer (CEO) and a Board Member of CIB.
Mr Nizardeen is an Executive Committee Member of ICC Banking Commission and Vice Chair of ICC UAE. He is an expert in Trade Finance and Islamic Trade Finance. Prior to joining CIB, he held many position in the Middle East as COO, Country Head of Operations, Head of Transaction Banking, Head of Corporate & Trade Services, Head of Factoring and Head of Trade Services. He is a Certified Documentary Credit Specialist (CDCS) and a holder of Certificate in Trade Finance Compliance (CTFC) – LIBF, UK and a qualified Trade Finance banker with an MBA in Banking and Finance.
He is also a member of DCW Advisory Board (Documentary Credit World) USA, Advisory Group member of Dubai Multi Commodity Centre (DMCC), Advisory Board member of LC Monitor, a member of ICC working group on Digitization (revising eUCP and eURC) and Vice Chair of ICC UAE. He is a well-known speaker, writer (have written several articles on UCP/Islamic banking) and an expert trainer. He has been responsible for creating and implementing tthe first Islamic online internet end-to-end Trade platform for Islamic Trade Finance and also implementing Blockchain technology for Islamic goods inspection.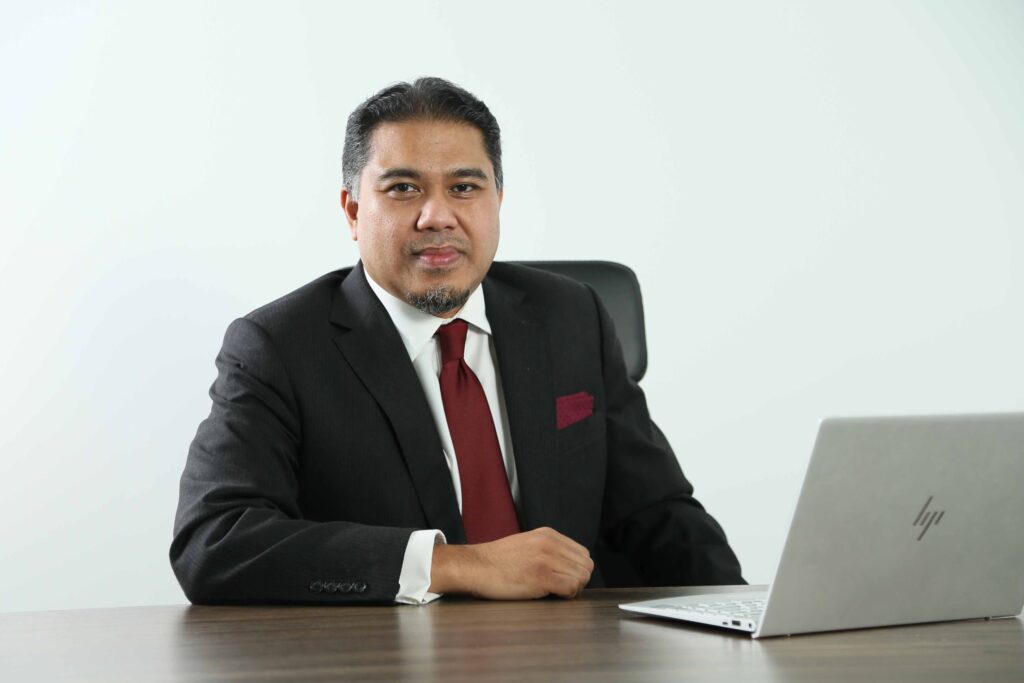 Mr Shahruladeri is the Head of Investment Banking and a Board Member in CIB. He is also the CEO and Board Member of CIB Capital Limited, a licensed fund manager and the controlling shareholder of CIB. Prior to joining the CIB Group, Aderi was the Director of Business Development for the Labuan International Business and Financial Centre and the Dubai International Financial Centre Authority where he was significantly involved in the financial centres' business development focusing on financial institutions establishment, Islamic finance, Capital Markets and Wealth Management. Mr Shahruladeri is an Associate of the Chartered Institute of Management Accountants (CIMA), UK and graduated from Kingston University, UK in Accounting and Finance. He has over 25 years of experience in investment banking, fund management and consultancy work within the ASEAN and MENA region.
Mr Haroon Qasim currently heads the Corporate Advisory and Finance function at CIB and plays a key role in advising clients on M&A, valuation, restructuring & re-organization, strategy formulation and implementation. He is an MBA from one of the leading global business schools, Duke University, USA and brings with him over 15 years of experience in investment, corporate and commercial banking. He also holds a B.Sc. (Hons.) from University of Hertfordshire, United Kingdom. He has been previously associated with various domestic and multinational organizations including Standard Chartered Bank and Oracle Corporation.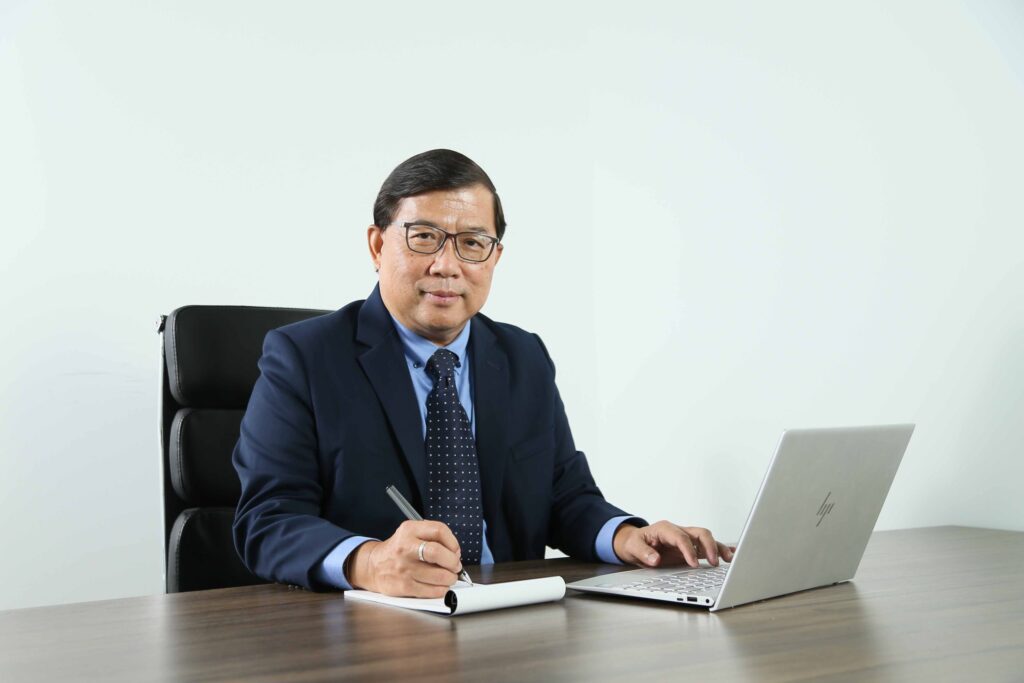 Mr Ronnie Chai Ching Beng
Mr Ronnie Chai Ching Beng, Associate AICB (Asian Institute of Chartered Bankers) is currently Head of Operations in CIB. He graduated in 1981 from University of Malaya in Bachelor of Economics (Hons), majoring in Business Administration. He also holds a Diploma in Banking in 1986 from Institute of Bankers Malaysia. He has accomplished many notable achievements in 38 years of invaluable working experiences in key senior positions in leading financial institutions and telco such as American Express, Citibank, United Overseas Bank, Al Rajhi Bank and Maxis Communications.
Banking Services – More than 100 years
Supply Chain and Financing – 60 years
Private Banking – 50 years
Corporate Banking – 70 years
Exchange-Traded Funds and Structured Products – 20 years
Underwriting Services – 13 years
Capital Markets – 11 years
Securities Services – 25 years
Trade Services – 27 years.
Our CIB Business Focus
CIB business activities focus on providing Investment Banking , Corporate Advisory, Trade Finance and Wealth Management services
    Investment Banking 
CIB has wide-ranged and in-depth experience in acting on behalf of our client in pursuing:
        Private debt and equity fund raising;
        Asset securitisation;
        Initial Public Offering;
        Business valuation;
        Privatisation;
        Mergers and Acquisitions;
        Investment and divestiture opportunities;
        Corporate restructuring and reorganisation; and
        Establishment and management of Private Investment Fund.
CIB also offers Shariah compliant Investment Banking services through its Islamic Window Operation.
Malaysia has always been in the forefront of Islamic banking and finance in the world and the Labuan International Business and Financial Centre, where CIB is headquartered, has been intensively supporting and promoting the internationalisation of Islamic finance activities throughout the world.
Corporate Advisory
Our team of professionals is well versed with the critical and crucial role strategy plays in the success of a business. Our experience and expertise in strategy can help in various ways including:
Restructuring and reorganisation
Impact Investment solutions
Strategy formulation and execution
Balance sheet evaluation and optimization
Wealth Management
CIB offers ongoing investment advice with comprehensive product recommendations and a dedicated team of specialists to grow and preserve our clients' investments.
A Personal and Collaborative Financial Relationship
Our CIB Private Clients will enjoy a personal relationship with a team of professionals dedicated to serving international investors. It is designed for the client who seeks a combination of ongoing advice, personal attention, and superior client service.
 A Dedicated Team of Specialists
Our CIB private clients will work with our dedicated specialists from CIB who include a Financial Consultant and Private Client Advisor.
Our CIB Financial Consultant manages our clients' overall relationship with CIB.
Our Private Client Advisor considers our clients' goals, their current investments, and the complexity of their financial situation.
Trade Finance.
CIB offers a wide range of import services, delivered by our experienced trade team. Our in-depth experience/expertise has enabled us to build a trusted and reliable relationship with our clients. Moreover, with a vast international correspondent banking network supporting us, rest assured that we are available to assist you, wherever in the world you do business.
Our innovative tailor-made short, medium and long-term trade finance solutions have enabled us to meet our clients' import and export needs in a timely, efficient and risk adverse manner.
 CIB provides fully fledged Trade Finance solutions to our clients' working capital requirements. CIB's flexible Trade Finance products and solutions are structured based on client's business requirements in imports, exports, re-exports, guarantees and financing.
Trade Finance signifies financing for trade, and it concerns both domestic and international trade transactions. Trade Finance is used when financing is required by buyers and sellers to assist them with the trade cycle funding gap. Buyers and sellers also can choose to use trade finance as a form of risk mitigation.
CIB facilitates issuance of Documentary Credit for our clients and manages from issuance to settlement of the Documentary Credits including confirmations and discounting. We also offer Documentary Collections, Receivable Financing, Supply Chain Financing (Factoring and Forfeiting), Avalisation of Import Collections and Structured Trade solutions.
CIB Finance also facilitates issuance of various types of Guarantees for our clients' Corporate Business needs.
We also provide facilities against Trade instruments such as Bank Guarantees and SBLCs.